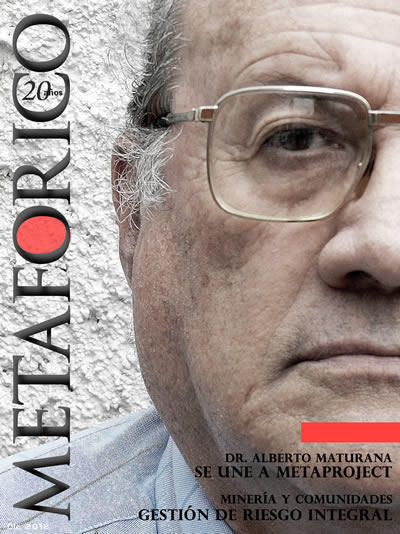 He is used to manage emergency situations at a nationwide level. He´s one of the most recognized civil protection experts in Chile and the whole world. We´re talking about Dr. Alberto Maturana, former director of the National Emergency Office and now he is part of our staff, in charge of the Integral Riskmanagement area in Metaproject.
This new department will aim to add an extra value to every engineering project delivered by Metaproject to its clients, as far as "how these processes affect all people involved, how these processes affect all communities involved", says Maturana, who expects to bring his experience to manage all kind of risks in the industry.
"After living such a varied experience from a professional perspective, so full of details that lead you to ecological aspects, environmental aspects, social aspects, to the progress of communities through education, integration and participation, you notice that it is a great idea to add this sort of vision to our future projects, designed by this intellectual capital that Metaproject proudly has".
A whole feature with Alberto Maturana can be found on the first 2013 issue of Metaforico, the online magazine from Metaproject, which can be found right below.